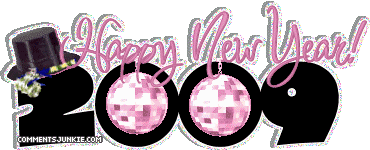 Hope everyone has a great 2009!
Here are a few pictures from our night.


Norma & I

Britney, Taylor, & Jill
Julie, Scott, Luke & Jim
It was also Carson's birthday so Norma had cake for him.
My boys were not there this year because they went to visit with their cousins. We missed them, but I am sure they had a blast at their mimi's.